About Chromcraft Furniture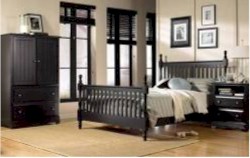 The best furniture in the world isn't the best unless it provides value. That's why, at Chromcraft, we use the finest materials, and we exercise more control, and demand more of our products than anyone in the industry.
Quality control makes our furniture the best value in the industry. We form our own tubing out of cold roll steel, often using techniques we developed ourselves. We even manufacture our own Ultrafoam®, pre-shaped to assure a precise, confortable fit. Other components are engineered and manufactured to our own exacting specifications to give long lasting comfort, ease of use and strength. You'll find more value features in Chromcraft furniture than in any other brand.
It's no wonder many of Chromcraft's innovative, award winning designs have not only established us as a leader, but also set major trends in the industry.
Of course, design and construction are only part of the equation. We are every bit as meticulous about how our furniture looks, too. So when you see a Chromcraft piece you see the designer's latest fabric and colors. You see variety in look and appeal. You see a company who understands that furniture serves many functions, including favorably accenting the home.
---
---