About Fabricut Fabrics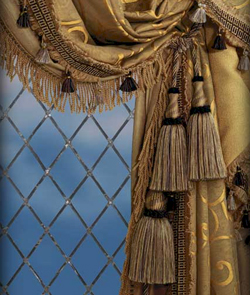 Fabricut is a leading distributor of highly decorative fabrics, providing designers and decorators with fabrics and trimmings of exceptional design and lasting value.

Since its founding in 1954, Fabricut has grown to become one of the world's largest, most progressive distributors of decorative fabrics. Keeping with the changing times and looking to the future of Fabricut the employees became part owners in August 1998 of this growing business, while the majority ownership continues in the founding families of the company.

The Fabricut product line consists of more than 20,000 fabrics and an extensive selection of custom products. Under the guidance of company president Harvey Nudelman, Fabricut continues to strengthen its reputation for offering distinctive fabrics at a reasonable cost.
 
---
---