About Stein World Furniture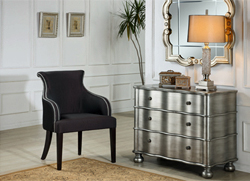 Stein World is dedicated to discovering and bringing to the market place the finest hand-painted product from around the world.
With over 50 years of experience, we have been able to develop not only the resources but true partnerships with quality manufacturers and artisans who make Stein World unique in the furniture industry today.
Our commitment to you is to present only the highest quality furniture at prices that bring future family heirlooms into everyone's price range.
---
---