About Metroflor Konecto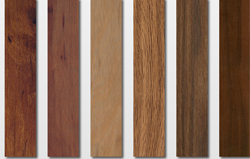 All our floors are made from high quality components and regard for easy maintenance and affordability. We achieve this by manufacturing our products with the latest technology available and continue to upgrade our facilities to be the leader in our category. We manufacture our products according to the latest international standards and quality assurance based on the ISO 14001, ISO 9001 and ISO 9002. From start to finish we are making sure our flooring is the highest quality every step of the way.

The components of our products are composed of vinyl backing printed film and thick wear layer fused together under high heat and pressure creating a solid mass that will wear for many years. Computer controlled technology assures the finest products. Metroflor provides a long wearing floor guaranteed to stay dimensional stable, withstand wear and most household chemicals, maintain color fastness and requires no waxing.

The final product is put through our testing laboratory to confirm the quality points of: lamination strength, stability, color fastness, color matching, dimensional conformity, resistance to chemical reagents, and wear. The thick, clear wear layers offer years of carefree enjoyment. Depending upon the Metroflor quality you choose, home owners can get up to a lifetime warranty. This is a result of the strong composition of our wear layer combined with our manufacturing process.

We are implementing recycled vinyl when possible in our product lines and taking an initiative to preserve our environment.

All or products provide excellent indoor air quality with little or no VOC's, non allergenic, will not promote fungal growth and can be totally recycled.
---
---